Rainbow Bridge
This page is dedicated to the very special dogs we've loved and lost over the years...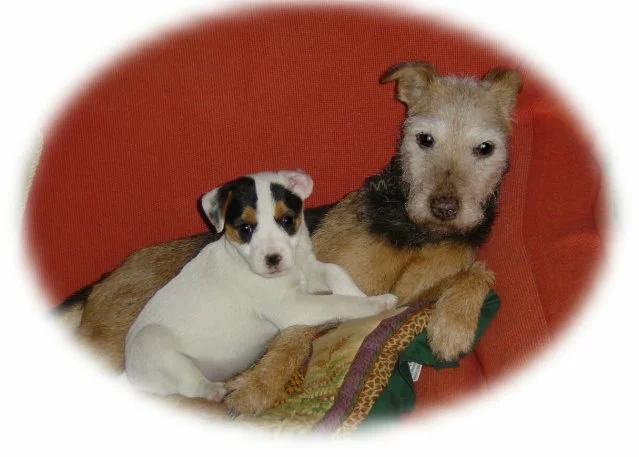 Jaffa & Possum
Jaffa, our wonderful Lakeland girl whom Kate & her mum Michaela owned for 15 very special years, she was absolutely one in a million and shall never be forgotten...xxxxx
22 Sept 1992 ~ 2 April 2007
Possum, daughter of Clover, a very special Parson puppy who won Best Puppy in Breed at her only two champ shows, tragically lost aged 9 months...
25 Oct 2004 ~ 1 Aug 2005 xxxxx
In August 2015 we had to say a painful goodbye to our beautiful boy Scout 'Ch Alne Artic Fox' just shy of 16 years. He produced us some beautiful offspring, through which he will live on. Most of all though he was a very special dog to everyone who knew him but by far and away to my mum, Michaela who I know is going to miss him dearly, she gave him the most wonderful life, a perfect life, she adored him, as he did her. Fly high old boy xxxxxx
September 1999 ~ August 2015
In May 2017, we had to say an incredibly painful goodbye to our beautiful Buzz. She was a dog in a million and gave so much. She was a larger than life character and we miss her dearly. She lives on through her son Brody and grandchildren, Sadie, Zara, Coco & Tag. xxxxx
30 October 2005 - 23 May 2017
Winnie (Ch Winnie the Witch of Hardytown), the first ever PRT Champion in the UK, but more importantly than that, a wonderfully special friend to all who knew her...
21 April 1995 ~ 22 August 2011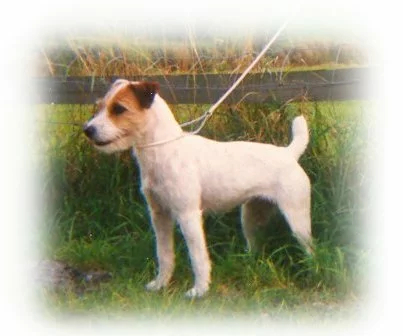 Healey, daughter of Jaffa and an immensely special friend, especially to Michaela...
1998 ~ 2010
Crocus, Matt's first Springer Spaniel, a loyal friend, lost far too soon...
2002 ~ 2009
Poppy, so beautiful and gentle, our first German Shepherd... 1984 ~ 1994
and Rosie, one of Kate's first terriers, a chocolate Patterdale... a childhood friend, sadly lost aged 2 and a half... 1990 ~ 1992
~
"The Rainbow Bridge"
inspired by a Norse legend, Bifröst.
By the edge of a woods, at the foot of a hill,
Is a lush, green meadow where time stands still.
Where the friends of man and woman do run,
When their time on earth is over and done.
For here, between this world and the next,
Is a place where each beloved creature finds rest.
On this golden land, they wait and they play,
Till the Rainbow Bridge they cross over one day.
No more do they suffer, in pain or in sadness,
For here they are whole, their lives filled with gladness.
Their limbs are restored, their health renewed,
Their bodies have healed, with strength imbued.
They romp through the grass, without even a care,
Until one day they start, and sniff at the air.
All ears prick forward, eyes dart front and back,
Then all of a sudden, one breaks from the pack.
For just at that instant, their eyes have met;
Together again, both person and pet.
So they run to each other, these friends from long past,
The time of their parting is over at last.
The sadness they felt while they were apart,
Has turned into joy once more in each heart.
They embrace with a love that will last forever,
And then, side-by-side, they cross over… together.