Champion Alncroft In Gold "Zara"
3
CC's
(2 BOB)
3
RCC's ~
Top PRT puppy in the UK 2011!

Born 10th June 2010
Zara was born in the heat of the summer of 2010 and is proving to be a chip off the old block, a real daddy's girl! She had her first show as a puppy at LKA in December 2010 and won Best Puppy Bitch and at her second show, Boston in January '11, she was BPIB and Reserve Best Bitch. This was swiftly followed by her first 'green card' at Manchester, winning BPIB and the Reserve bitch Challenge Certificate, BPIB at Crufts then BPIB and the RBCC at Southern Counties all before her 1st birthday!
Zara is a real happy character and adores our 2 young children, actively seeking them out for fun and games!
She is proving to be a very successful brood with a puppy from her first litter, Alncroft in Tune with Ratscallion winning 2 CC's including BOB at Crufts 2016 and a daughter from her second litter, Champion Alncroft Tussle currently heading the Top PRT winners table 2017!
AWARDS TO DATE:
BPIB & RBB - Boston 2011 (David Hunt)
BPIB & RCC - Manchester 2011 (Tom Johnston)
BPIB - Crufts 2011 (Harold Gay)
BPIB - National 2011 (Geoff Burnhill)
BPIB & RBCC - Southern Counties 2011 (Michelle Barnett)
BCC & BOB - Leeds 2013 (Michelle Barnett)
RBCC - SKC 2015 (Geoff Burnhill)
BCC & BOB - Welsh KC 2015 (Tom Johnston)
BCC - Blackpool 2016 (Karen Rimmer)
Winner of the GCDS at National Terrier 2017!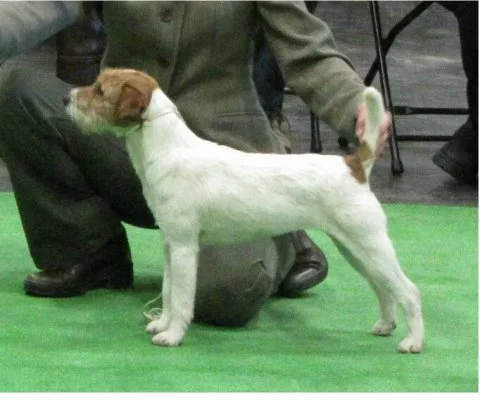 Above pictured at Boston Championship Show '11 - Best Puppy In Breed & Reserve Best Bitch at only 7 months old!
Ch Alncroft In Gold

Brimpton Trust

Alncroft Ambleside

Alncroft Polar Bear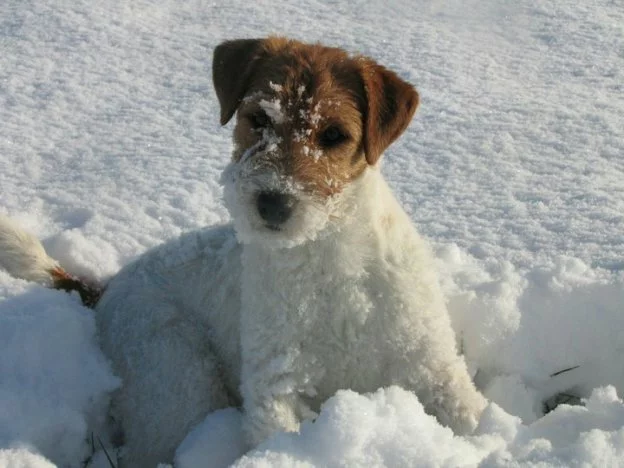 Zara enjoying the snow, November 2010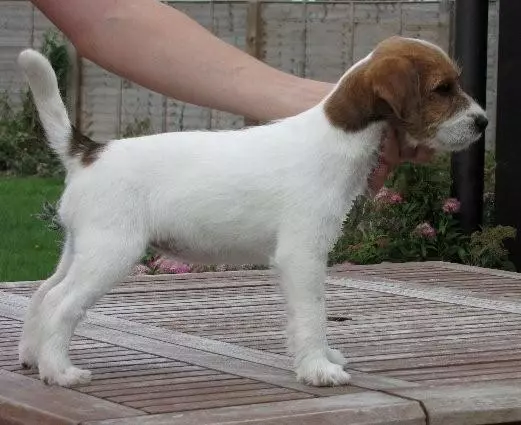 Pictured above at 10 weeks